It was the first time in so many months since a concert was last held at The Star Theatre and it was truly an unforgettable
It was a great concert by Shagies despite being postponed twice. A big thank you once again to all the attendees. It wouldn't have been
At long last, Jack & Rai feat. EIC finally happened! They brought The Star Gallery down as they took us on a trip down memory lane...
Welcome To The Machine are back with a night of great Pink Floyd music! Don't let the dog days of our virus-addled times get you
STAR WALA SERIES presented "Birthday Cake" which was a 19th year anniversary celebration for Shirlyn + The UnXpected.
This was the third collaboration between The Star Performing Arts Centre, StarTix and Wala Wala Cafe Bar, with the aim to promote local bands and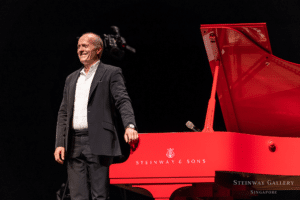 It was the first time in so many months since a concert was last held at The Star Theatre and it was truly an unforgettable performance by Steinway's artist and piano virtuoso Joja Wendt.